So much good news came at me this week that I must save some over for next week. I needed it after I heard the recommendation that people celebrate Thanksgiving without Grandma and Grandpa. Wait! I thought they were the guests of honor. How can we have holidays without grandparents?
Here's just a bit of the really good news I saw this week. (Loved-One just popped in to tell me one more, that I must include here.
The Pope opens our minds and hearts
I've been a fan of Pope Francis for years. I'm reading his latest encyclical Fratelli Tutti, which urges us to remember we are all one family. I like that he takes a practical and loving approach to issue, encouraging us to support all aspects of the lives of each other. So, you can imagine my joy when I heard that he supports a civil union for homosexuals.
In Pope Francis's own words:
"Homosexual people have a right to be in the family. They are children of God. They have a right to a family. Nobody should be thrown out of the family or made miserable over this. What we have to make is a law of civil coexistence, for they have the right to be legally covered. I stood up for that."

The documentary "Francesco"
I know that some people will be less than happy. Some will hold on to traditional Catholic views, others will cry that it's not enough.
For me, it is refreshing move in the right direction. There was a time when men could marry more than one woman. Sometimes the cogs of progress move slowly. To quote, Fratelli Tutti, "Goodness, together with love, justice and solidarity, are not achieved once and for all; they have to be realized each day."
Victoria, Australia: No new cases, No new deaths
The Australian state of Victoria was on lockdown for 111 days. Premiere Daniel Andres declared that Victoria is headed for a "Covid-normal Christmas," and at the same time urged everyone to stay vigilant.
Victoria had about 90% of Australia's 905 Covid-19 deaths. Australia's death rate is 4 times lower than the global rate.
The Premiere gave citizens all the credit:
Fundamentally, this belongs to every single Victorian who has followed the rules, stayed the course, worked with me and my team, to bring this second wave to an end.
Australia's suppression strategy couples lock-downs with a strict Test, Trace, and Isolate strategy.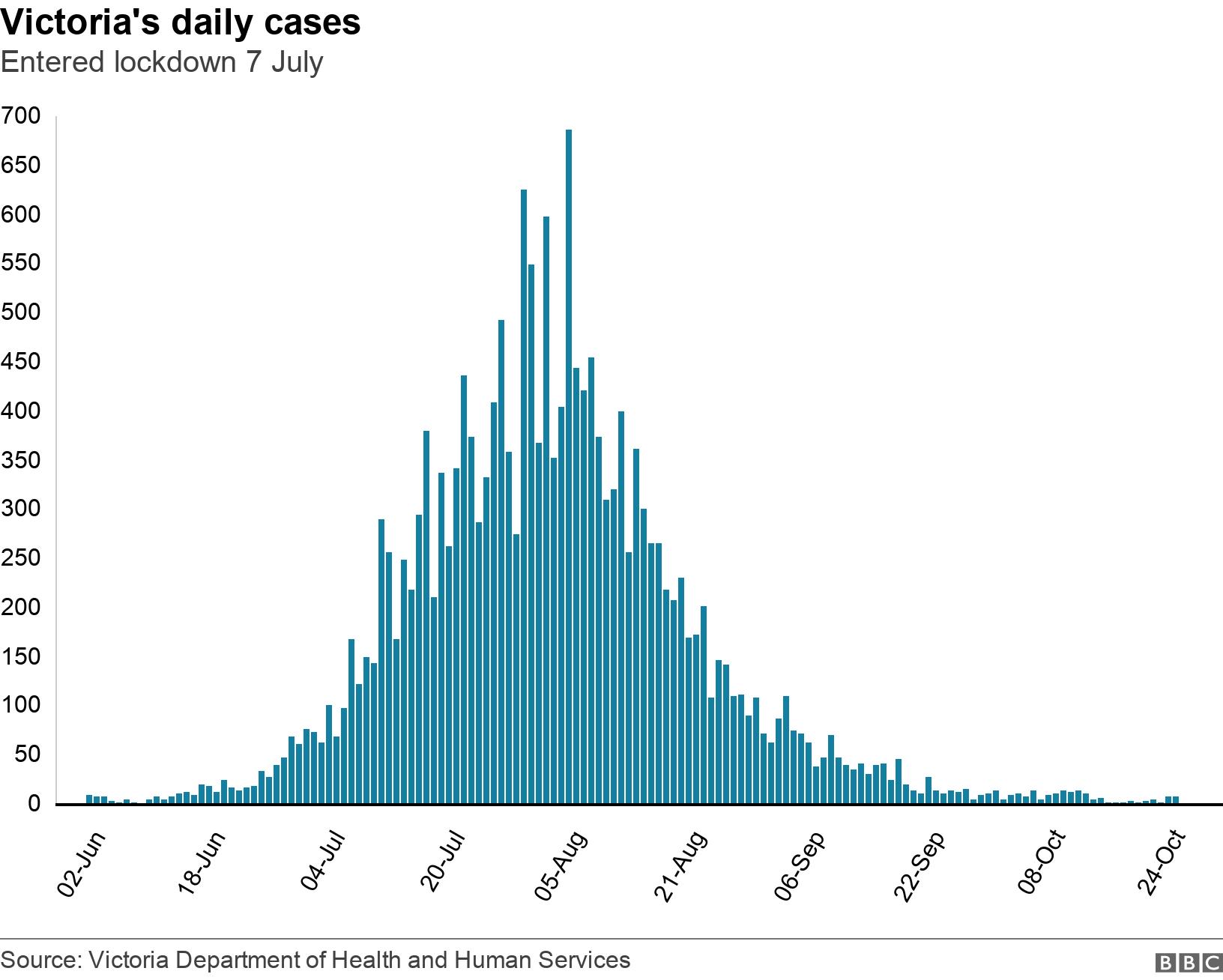 Who says we can't contain the virus?

Tweet
There's another piece of good news that accompanies Australia getting on top of the COVID-19 crisis. The deaths from all respiratory diseases decreased as a result of their suppression efforts.
Kids do the darnedest things
I remember a segment of a show Mom and Dad watched that featured kids saying embarrassing things; mostly about their parents. Nowadays, kids are discovering cures to COVID-19, new planets, and old dinosaurs.
Twelve-year old Nathan Hrushkin found a 69-million year old fossil while he hiked with his dad in the Horseshoe Canyon in the Badlands of Alberta, Canada. They were about an hours drive away from home.
The fossil was a humerus bone from the arm of a juvenile hadrosaur — a duck-billed dinosaur that lived about 69 million years ago, according to a news release from the Nature Conservancy of Canada.
According to François Therrien, the Royal Tyrrell Museum's curator of dinosaur palaeoecology,
This young hadrosaur is a very important discovery because it comes from a time interval for which we know very little about what kind of dinosaurs or animals lived in Alberta. Nathan and Dion's find will help us fill this big gap in our knowledge of dinosaur evolution."

CNN
Nathan hardly believed his good luck.
He compared the scene to something from a cartoon or a movie. He said the fossil was very obvious.
Kids do the darnedest things, that's for sure. I'm amazed at what terrific scientist they are.
I mean the closest I got to discovering anything at Nathan's age was when my Dad, frustrated at me constantly asking 'where do you think this came from?' or 'what's this?' told me a rock was a petrified potato. (My teacher barely hid her smile when I proudly showed it to the class.)
---
What's on your good news radar this week? I'd love to hear. More is always better.