I keep looking for signs of spring. More honestly, signs of warm weather.  It's the little signs for which I give gratitude this week.
♦ A lawn littered with leaves:  Yes! the Red Oaks finally lost their leaves.  A sure sign of spring.
♦  Renée, who always makes me feel chic. Yesterday someone stopped me in Costco, just to find out where and who cuts my hair.
♦ A blue heron:  Always around in springtime, stalking my water garden.  I believe I thwarted his attempts to get my lonely koi.
♦ Bathing suits at Costco. What a nice price.
♦ New Easter egg coloring: I can hardly wait to try this Spritz® egg decorating paint.  It looks like so much fun.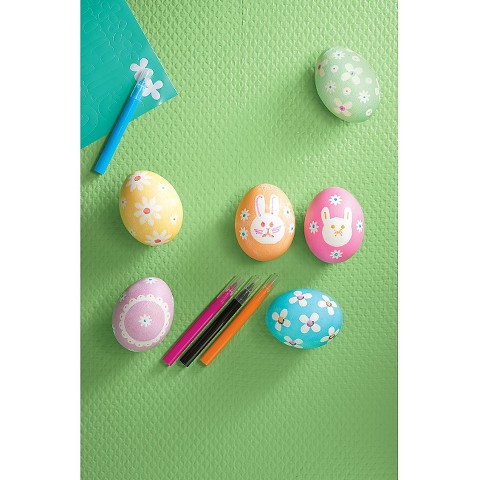 ♦ Costco: I always get at least a mile and a half of walking in every time I go. Too cold to walk outside, go to Costco. (Yes, I visited Costco more than once this week, and I'll be back again this week.  No I'm not buying that much in bulk, I just keep forgetting things.)
♦ Soma bra sale:  70% off a lot of styles.  WhoaWhee!
♦ LipSense® I love that this product lasts all day and makes my teeth look brighter and my lips fuller.
♦ Deadlines met:  The end of the month is when both newspapers have deadlines at the same time.  I made it!
♦ Holy Week: My favorite time of the year.  And a sure sign things are coming back to life again.
 What's on your gratitude list?  Please click the link below and join Laurel at Alphabet Salad for more gratitude lists.